How to Create the Best Kitchen Designs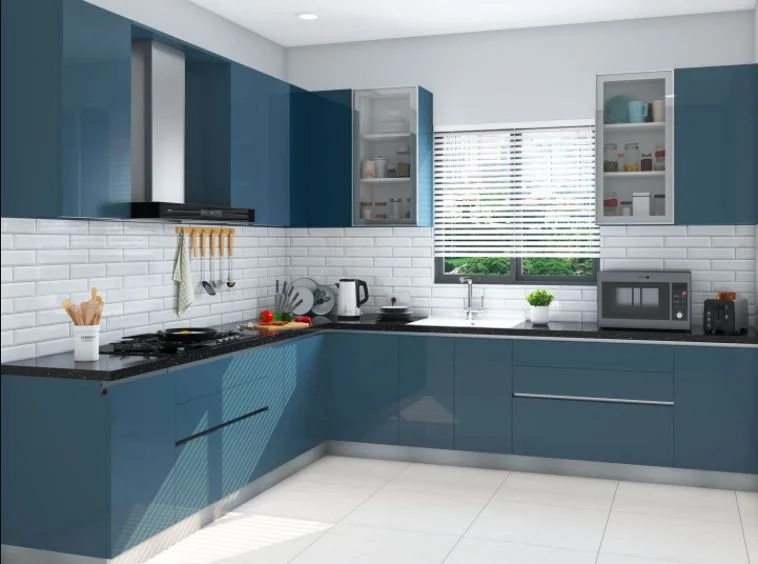 Designing a stunning kitchen involves making lots of design choices. From the layout to appliances, worktops and splashbacks, there are endless ways to personalize your space for maximum appeal.
But, how do you know which design style is ideal for your home? To assist you, we've rounded up the most popular kitchen designs of 2018.
Eat-In Kitchens
Eat-in kitchens offer families a convenient place to come together and cook meals together. Additionally, they help organize prep and cleanup into one central location for easier organization.
No matter if your kitchen is small and galley-style or big and modern with a breakfast nook, these designer ideas should give you plenty of inspiration to create an eating zone that works for you.
Maximize space by placing a table and chairs around your kitchen island. Kate Marker Interiors shows us how to do this in the photo below, keeping your island free of clutter while creating ideal dining seating.
Tone-on-Tone Kitchens
Two-tone cabinets are an excellent way to bring some unique style and color into your kitchen. They look fantastic when paired with other elements such as countertops and backsplashes.
A two-toned palette can also be a useful way to visually divide areas in an expansive kitchen. For instance, painting your cooking and cleanup zone a lighter shade while selecting darker hues for cabinets containing plates and silverware will help give the illusion of more spaciousness.
To make your two-toned kitchen design work for you, select colors that complement one another. Bright or bold shades may look too overwhelming without a neutral backdrop to balance them out.
Cool Color Palettes
Selecting the ideal color palette for your kitchen can drastically improve its aesthetic and atmosphere. When selecting colors, take into account both the shape of your space as well as how much natural light is available to help you decide on one that works best in your space.
One way to add color and personality to your kitchen is with an accent wall. You don't have to go all out with bold shades, but it can be a fun way to give the space visual interest and personality.
Natural Light
Natural lighting is an integral element in kitchen design. Not only does it lift our spirits and combat Seasonal Affective Disorder, but it also makes the space appear larger and airier.
Thankfully, adding more illumination to your kitchen is simple and hassle-free.
Window treatments, skylights and light tunnels can all do wonders for increasing natural sunlight and helping you save money on energy bills.
Open Shelving
Open shelves are an inexpensive and quick way to add storage in the kitchen – plus, they look great too!
To create a polished and balanced aesthetic in your space, select items that complement its decor style. That way, everything will look perfectly coordinated.
If you don't know where to begin when styling your home, try filling one shelf with objects similar in texture and color. You could even add a few accent pieces such as glass vases or copper mugs for some individual flair.
Blue and White
Blue is a timeless color that will never go out of style. Whether in light or darker shades, blue can create an inviting atmosphere while brightening up your kitchen.
If you're not quite ready to paint your kitchen walls blue, try introducing a pop of this soothing hue with backsplash tile. Blue glass subway tile can add dimension and texture while also blending in beautifully with white cabinets.
The beauty of this color lies in its versatility; it looks modern and sleek in contemporary spaces, while warmer hues add a warm touch to traditional rooms.